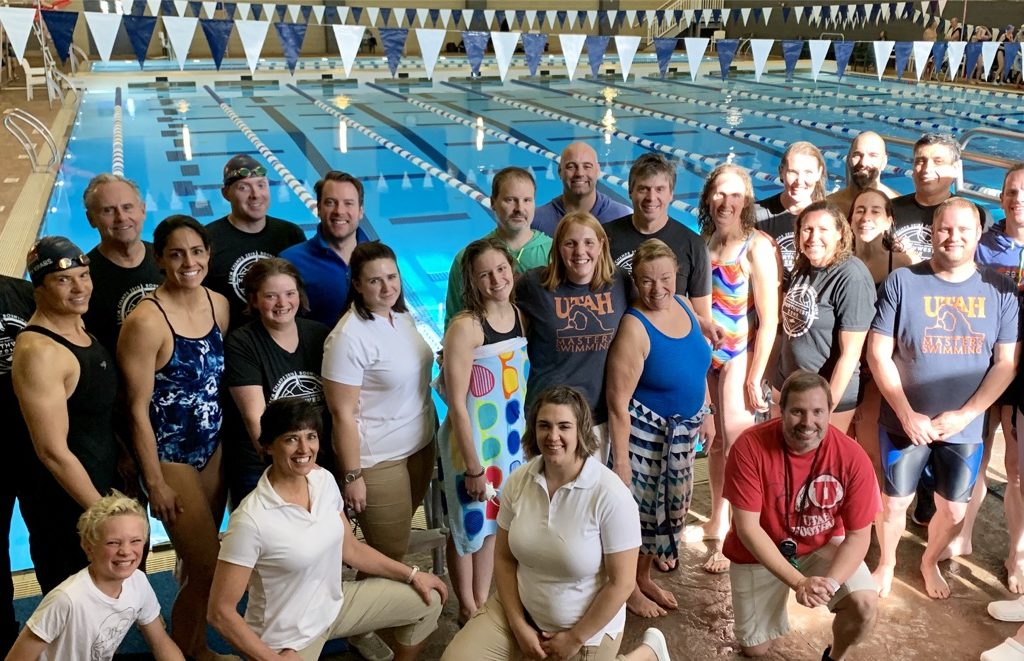 What a meet! Thank you all for volunteering, swimming and supporting this wonderful event! This was a HUGE undertaking that we began in 2018, when we submitted our bid to host the meet. When we won the bid, we have worked together with Utah Masters to make this meet happen. 
Thank you all who helped large and small. We had many who volunteered to help time, serve, organize and officiate at the meet. A special thanks the Martha Arndt who went above and beyond in helping organize, train  and equip our officials for this 2-day, 5 sessioned meet! 
We would also like to thank the employees of the Rec Center who supported and invested in this meet including Scott McDonald, Lizie Allen and Kathleen Steadman. We are very grateful for all of their help and all of the things that had to happen behind the scenes to allow us to swim. From moving to bulkhead to moving swim lessons around, to making sure we knew where the laser measure was-  we had the support of the Rec 100%. We are VERY GRATEFUL! Thank you!  
Finally, thank you to all who swam in the meet. We have the best-attended meet in the state of Utah and it is growing! We are so very grateful to a wonderful team and Utah swimming community who come to meets despite the trials of life that we all endure. It is a very difficult balance to train for and compete in a swim meet as an adult with real-life challenges- but swimming provides us that challenging therapy that we all understand. Thank you for your effort and some really great swims!!!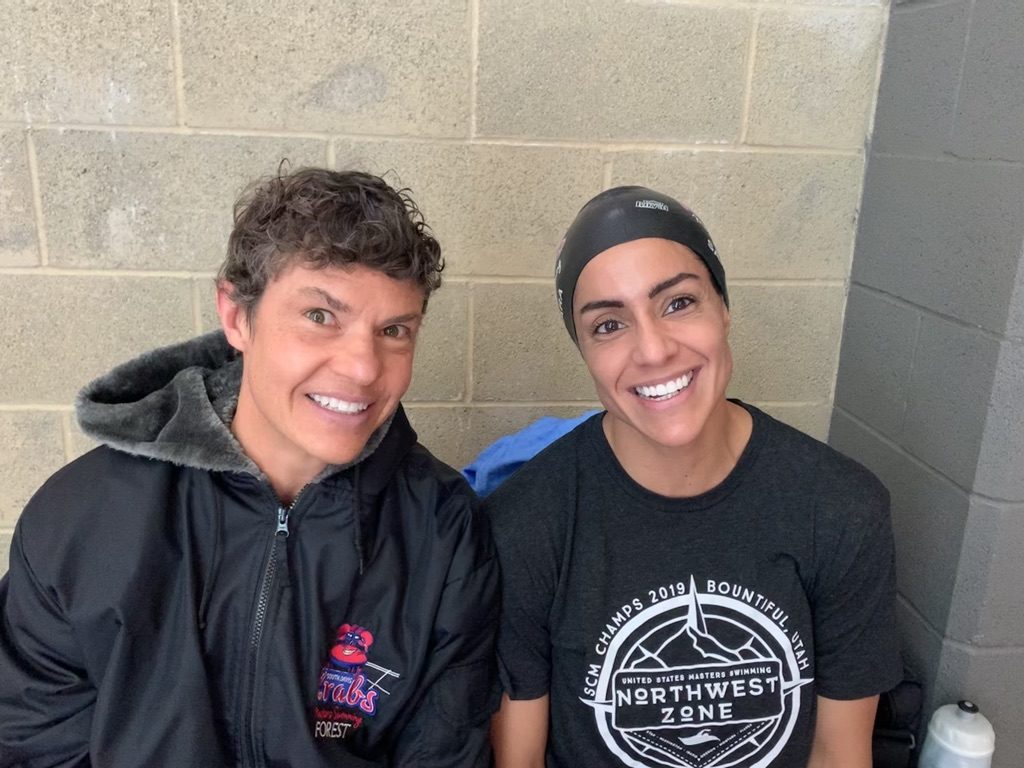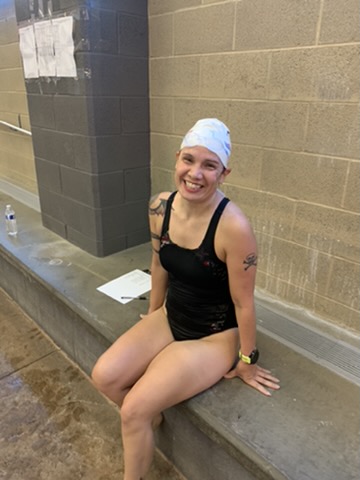 Some Firsts and Some Bests!
The Krabs had some amazing swims! We had several first-timers who swam in their first swim meet! First was Angela Millet who swam her first 800m Free and 1500m Free! Also Dan Horton who swam his first 50, 100, and 200 free in his first meet. Congrats! 
We had MANY state records broken! Matt Chamberlain broke the 50 Back, 50 Fly, 100 Fly and 200 IM records! 
Joe Linford broke the 800 Free record by almost 27 seconds and the 1500 Free by 25 seconds!
Blair Akerland, one of our newest Krab members broke the 50 and 100 free records in the 18-24 age group. Not an easy feat! 
 Anna Marie Forrest set 5 new state records in the 100 and 200 back and also the 50, 100 and 200 breaststroke events! 
McKay King set 5 new state records as well in the 50 Free, 50 Back, 50 Fly, 100 Fly and the 100 IM. THIS WAS HIS FIRST OFFICIAL MEET AS A KRAB! 
Finally- Dave Robins set records in the 100 free and 200 Fly in the 70-74 age group!!! 
A-Maaaaaaa-ZING!!! Good Job Krabs
(Let me know if I missed anyone!)