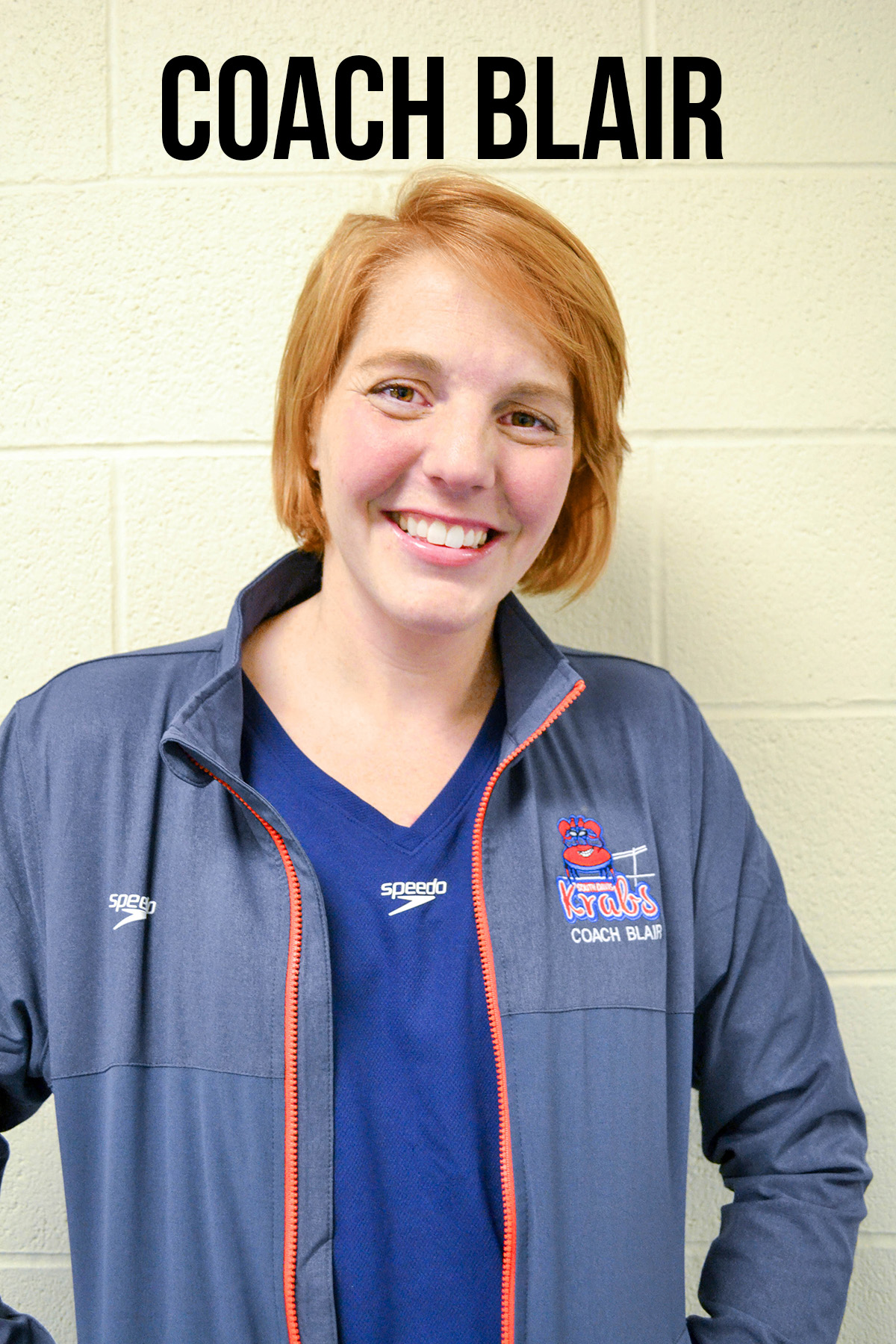 Coach Blair is currently the Head Coach of South Davis Masters and has over 25 years experience in competitive swimming. 
She began age-group level swimming in Washington State and continued on in the Monterey Bay Area California. She swam for Monterey Bay Swim Club as well as Monterey High School. She also played varsity Water Polo. Blair graduated from Brigham Young University and has continued to love swimming!
When she is not coaching or in the pool, Blair loves to run. She competes in marathon-distance running and generally tries to run faster than her kids can.
Blair is married to Kevin Bagley and they are the proud parents three very energetic children, Abby (9) Ben (6) and Hannah (3). Blair is grateful to work with and coach South Davis Masters – some of the most amazing people in the world!