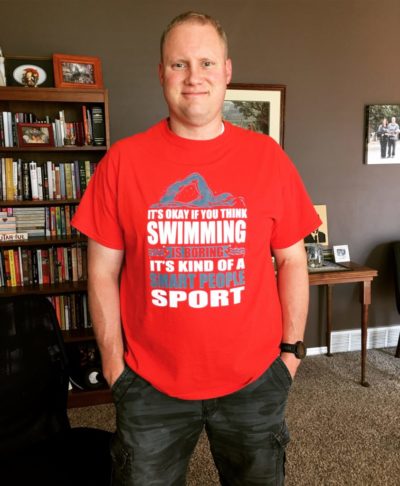 Coach Aaron is currently the Head Coach of South Davis Masters and has over 30 years experience in competitive swimming. 
He began age-group level swimming in Wyoming State and swam in middle school, high school and the local club team of the Red Devil Aquatic Club.  Coach Aaron also swam for the University of Utah Collegiate Team. Aaron graduated from University of Utah and after a decade break got back into the water in 2006 and has fell in love with swimming all over again!
When he is not coaching or in the pool, Aaron loves to work in his garden and just be outside in general. He also loves open water swimming.
Aaron is married to his wife Tracie and they are the proud parents of a wonderful teenager Spencer. Aaron is grateful to work with and coach South Davis Masters – some of the most amazing people in the world!